Hello BuddyPress 5.0.0
Description
Hi,

I really like the idea DJPaul had about this modal potentiality in #7741.

Long term plan:
Look at turning the Hello screen into something powered by better JS, with RSS-like feed support.
Find a way to better surface Hello as the go-to location to learn about BuddyPress, and get support.

But on the other hand, I feel we should use a look and feel much closer to the WordPress administration screen. So the attached patch is trying to achieve this goal keeping the idea DJPaul had intact. Below are 5 screenshots (so that it's easier for you to read what I suggest as the content it).

Then I also added 2 tabs that are loading the changelog of the version and the "Get involved" page from the codex using the WP REST API 😉. Here's a last screenshot showing the codex page :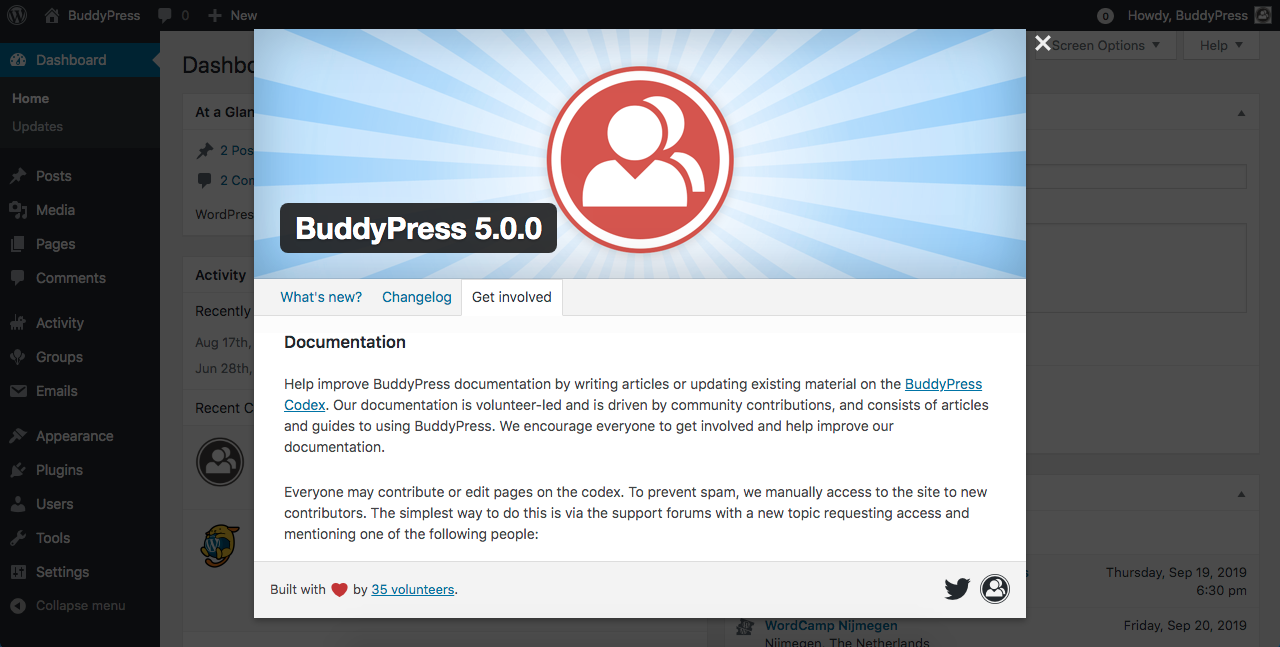 If you think it's a bad idea, I'm fine with using the existing "Hello modal"