Accessibility: Improve color contrast of pending BP notifications bubble in Toolbar
Current background color of the notifications bubble is #1fb3dd which has a contrast ratio of 2.46 -> way below the required 4.5 ratio for WCAG 2.0 AA conformance.

The image below shows the result of bumping the background color to #21759b (5.14 contrast ratio), the same color used for the spans on BP's member's account menu.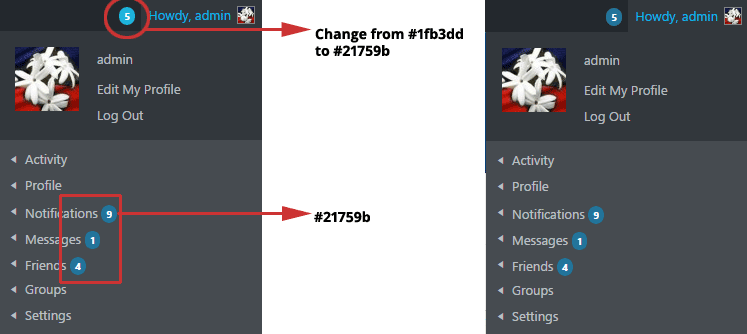 This second image shows an alternative background color for the notifications bubble -> #eee and font color to #000.