BuddyPress Blocks !
Description
I think a good way to have some "real use cases" for the REST API is to use it into a new feature. And I think BuddyPress blocks are an easy and quick way to do so. Here's some early screenshots of what I've tried so far :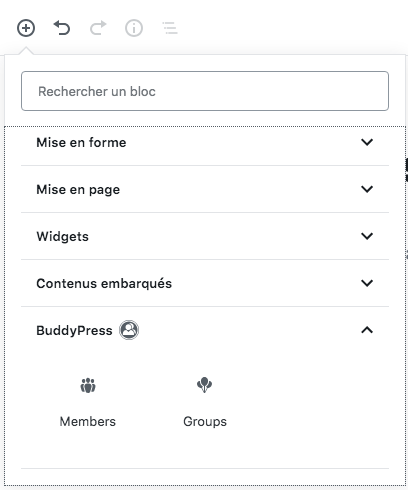 A new Blocks Category: BuddyPress

We could ship 2 or 3 dynamic blocks to test the REST API. I already built a static version of the Groups block, see the screencap below:


BuddyPress blocks could be developed into its own repository on GitHub and be added to core during a specific build step.

PS: @espellcaste This is what I've used to find the issues I've posted on the BP Rest repository.