Accessibility: Change markup order of `<tbody>` and `<tfooter>` in BP List Tables
Description
By default, the focus order for keyboard users and screen readers follows the structure of the underlying HTML markup. By moving <tbody> before <tfooter> within the List Tables of our Activity and Groups screens:

screen readers will read the table rows in the same order that these are rendered visually in the front end, instead of hearing the same information in the top row and last row being read before the second row.
keyboard users won't be disoriented when the focus suddenly jumps to the last row (tfooter) after tabbing through first row(thead) of the List Table and then focus jumps up back to the second row (tbody).
Keyboard tabbing, before patch: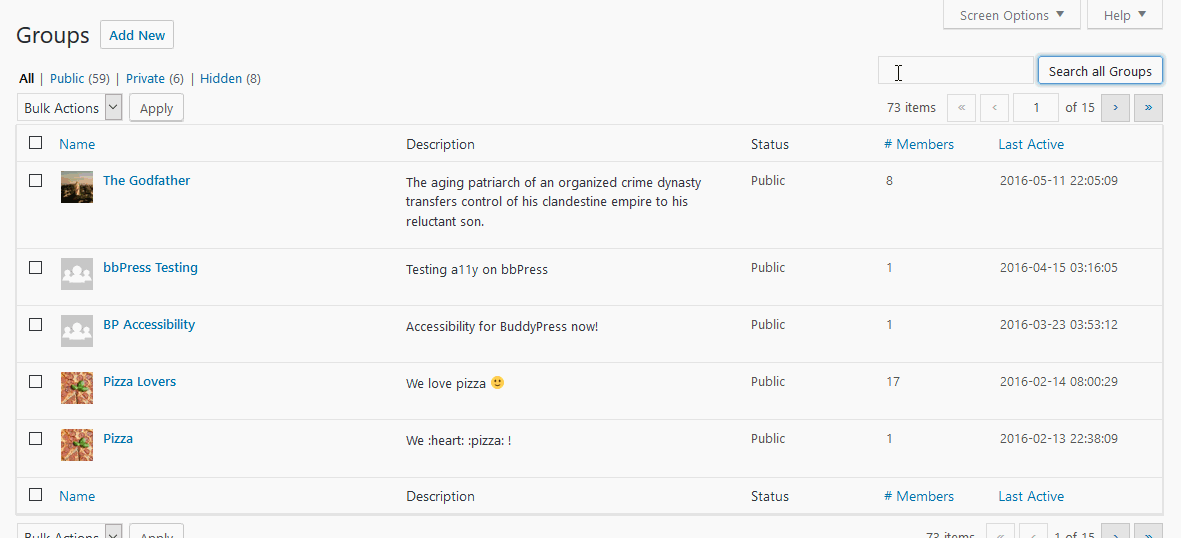 Keyboard tabbing, after patch:

Screen reader, before and after patch: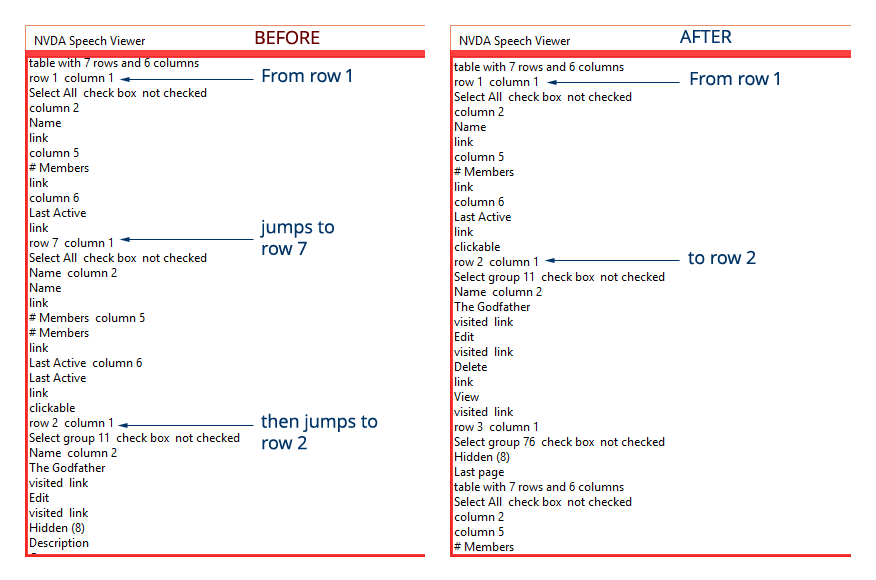 Patch coming up.